Regional 10-4 Class A Truck Driver

Jun 25, 2019


West Side Transport

Monee, Illinois
888-991-4033

Regional 10-4 Class A Truck Driver

Date: Jun 25, 2019
Company:
West Side Transport

Location: Monee, Illinois
Call: 888-991-4033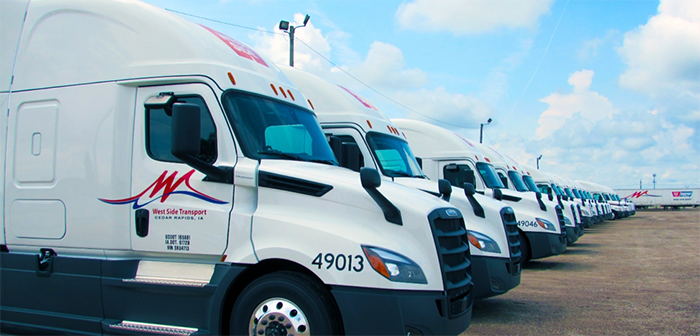 Regional 10-4 Class A Driving Position
West Side Transport
is redefining Regional by doubling your home time without compromising your pay. How is this done? With advanced pre-plans on routine freight lanes, with your on-duty time being driving and not sitting, and with well-maintained equipment. Your wheels are rolling one minute after your 10-hour break and pre-trip. Spent only 4 nights on the road before you get
home Friday for a 60+ hour weekend
. This is Regional 10-4,
it's time to reclaim your entire weekend.
Home ALL weekend - Friday to Monday
$.46-$.56/CPM
Avg 2,000 - 2,200 Miles per week
Driver Trainers can earn an additional $.11/CPM
Weekly Pay Commitment
EZ Pass
Accessorial Pays - Increase your CPM by $.07
Late Model Tractors (Volvo, Freightliner, International)
401K Company Match (Up to 6%)
Full Benefits - Medical, Vision, Dental Available
Driver App - receive all driver info. on your phone!
Truck Driver Jobs in Monee, IL